You will need to Register On-Line for All Rentals
Rentals Are Open
Online registration is required for all rentals. You can then use the web link to reserve equipment for a specific date and time.
Rentals are available Sunday to Thursday at 5:00 PM – 9:00 PM also on Saturdays at 9:00 am –  2:00 pm. All rentals are for 1 hour only.  The last rentals are 1 hour before closing time. All equipment must be cleaned and disinfected between users.
Our Mission Statement: To promote and manage water-based activities and infrastructure at Telford Lake by providing innovative programming and event hosting for people of all ages and abilities.
If you choose a yearly membership, you can access all rental equipment every day the club is open.
* We offer Community League Membership discounts on all rentals.  A current league membership card must be presented in person.
Every individual that will be in the boat must register themselves (to sign the waiver).
You only have to register once to rent equipment.
Stand Up Paddle
$25/hour
Includes
Boards for all skill levels, Paddle, PFD, Basic Instruction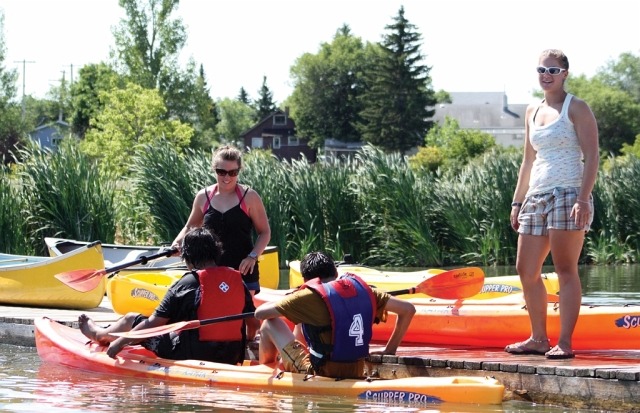 Double Kayak
$25/hour
Includes
Boat for all skill levels, Paddle, PFD, Basic Instruction
Single Kayak
$15/hour
Includes
Boat, Paddle, PFD, Basic Instruction
Canoe
$25/hour
Includes
Boat for all skill levels, Paddle, PFD, Basic Instruction